Sostenuto Gathering
A spiritual prelude to the Crescendo Summer Institute

18 – 20 July, 2022
The topic of this year:
A GPS for ARTISTS
Fine-Tuning your Personal Navigational System
Every summer at the Crescendo Summer Institute we have the opportunity to make a positive impact on peoples' lives - the students and our colleagues alike. This is a great responsibility! Our goal is to equip people to make good life-decisions by helping them build a foundation based on principles of Christian faith. These personal values define our worldview and influence our future path as professional musicians, husbands and wives, parents and as individuals who want to make a difference in the world.
During the Sostenuto Gathering, we will begin thinking about this year's CSI theme - A GPS for Artists - so that we can be equipped, refreshed and prepared by God to reflect His love for the participants we will meet.
We will also consider how we can recalibrate our own GPS for the next part of our journey through life.
We invite you to join us for this special time of spiritual preparation and focusing ourselves on the deeper meaning of life and of the CSI experience.
Sostenuto Pre-conference will be held in English. If you would like to attend, but need translation, please contact us.
Sign up for this gathering both by filling out this FORM and applying in myCSI.
Application deadline: 30th of June, 2022
Contribution to be paid: €40.00 (The amount includes attendance to the gathering, and also accomodation and food, if needed.)
Should you have further questions, do not hesitate to contact us.
Contact person: krisztina.tarjanyi@crescendohungary.org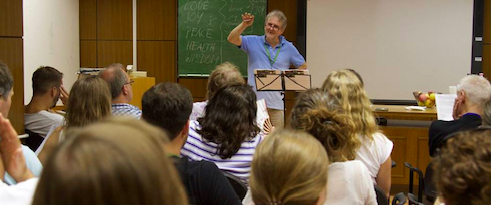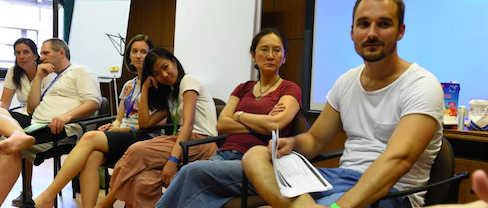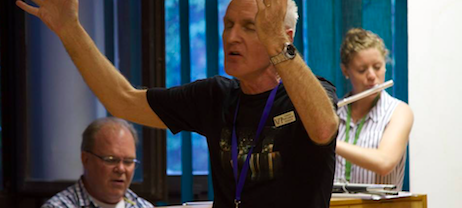 Sostenuto is a familiar musical term meaning "supported, carried". These days will be a time to listen to God's voice, to be refreshed, equipped and prepared for our various roles during CSI. God's Word encourages us to love God with everything we have – body, mind and soul. We want to explore these aspects individually and how they fit together to create harmonious whole according to God's design.